ISC Research supplies the most comprehensive, current and objective data and intelligence on the world's international schools.
For data you can trust, trust ISC Research
ISC Research is committed to meeting the requirements of those who need an impartial and independent view of the international schools market. Our mission is to continue to be the leading data and intelligence experts in this market.
Job title - Data & Reports Executive
I joined ISC Research as a Data and Report Executive in July 2019. I have a background in statistics and Mathematics. I have been involved in various organisations of the years. Mathematics Teacher for one year in Ghana after which I came to ... View profile
ISC Research has long-established research collaborations with most of the leading international school associations and organisations. Through our research collaborations, we share data and intelligence and are able to develop a much deeper understanding of specific sectors of the international schools market. We are very proud to have such collaborations with the following organisations and associations: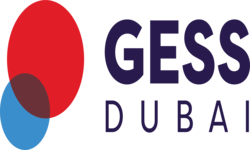 Insights from our clients
Learn more about the work we do with schools, education suppliers, higher education institutions and educational investors involved in the international schools market. 
Since 1978, a global network of professional educators at EducatorsAbroad have provided professional development for pre and in-service educators in over 1,650 national and international English medium schools in 95 countries. Read more
Clare Hillman is Director of Licensing for Wellington College International (WCI), a subsidiary of Wellington College which is a major public school in the UK. She explains how ISC Research supports WCI. Read more
Services tailored to your needs
For Schools
Whether you wish to grow your community, develop your peer network, keep informed of best teaching and learning practice, or refine your development strategy, we will adapt our data subscription services and market intelligence reports to your needs.
For Education Suppliers
Develop your marketing and business development strategy with reliable and trusted market data and intelligence to inform your segmentation, lead generation, content marketing, community and relationship building. 
For Educational Investors
Overcome the challenges faced in your search for a school partner. We will support you through every step of your selection process, providing you with historic and current market data and intelligence, as well as expert advice.
For Higher Education
Enhance your market knowledge to build strong relationships with international schools. Identify influential organisations and contacts to recruit good fit international students, in terms of language and independent learning skills and mobility aspirations.
We are dedicated and committed to supporting the broader international schools community by providing data, trends and intelligence. Since 1994, we have guided schools with their growth plans, informed investors on new school development, helped universities to engage with international schools, and advised education suppliers that are supporting the market.