Because we have been collecting and analysing international schools data for more than 25 years, ISC Research is able to produce a broad range of valuable intelligence reports.
International schools market reports
Whether you need global intelligence to inform your strategy, market-specific intelligence to find out more about a targeted segment, commercial intelligence to adjust your plans, or specialist intelligence to learn more about practices and market needs, we offer a broad range of off-the-shelf reports based on in-depth research. And if you need something more tailored to your needs, we also produce bespoke reports.
TitleJANUARY 2022
Who are the opinion shapers within international education today? ISC Research has explored this question for the first time, identifying the key education influencers followed on social media platforms by people around the world. Read more
You can't have intelligence without data
The comprehensive research presented in our market intelligence reports relies on the international schools data continuously collected, verified and analysed by our expert team. 
Schools included in our research
For our market research purposes, we include an international school if the school delivers a curriculum to any combination of pre-school, primary or secondary students, wholly or partly in English outside an English-speaking country.
or;
If a school is in a country where English is one of the official languages, it offers an English-medium curriculum other than the country's national curriculum and the school is international in its orientation.
Process and
quality control
We collect international schools market intelligence to complement the raw data we capture throughout the year. Our Field Research team both maintains close relationships with international school leaders and refers to local trusted sources for qualitative research purposes. They gather information on national education systems, government regulations and policies, growth areas and new developments. The raw data and intelligence is then verified and analysed to produce the most reputable, current and comprehensive research on the international schools sector. 
The wellbeing support most beneficial for staff this year
Wellbeing in international schools, March 2021 report
There is no wellbeing support for staff at my school

12%

12%

Wellbeing activities funded by the school

17%

17%

One to one specialist support

25%

25%

Resources enabling staff to have a voice about their wellbeing

31%

31%

Wellbeing activities organised by the school

38%

38%

Staff group events

40%

40%

Active support of the senior leadership team

57%

57%

Active support of colleagues

70%

70%
Job title - Data & Reports Executive
I joined ISC Research as a Data and Report Executive in July 2019. I have a background in statistics and Mathematics. I have been involved in various organisations of the years. Mathematics Teacher for one year in Ghana after which I came to ... View profile
Job title - Head of Desk-Based Research
I have worked for ISC Research since 2006 as a researcher and I now head up our team of desk-based researchers. I work closely with the field researchers and data analysts, as well as our desk-based team, quality checking the data we collect. I ... View profile
Job title - Reports and Data Executive
I started my career in 2018, and I have been involved in research since then. Prior to joining ISC Research, I worked as an associate consultant in an accounting firm and a project manager in a management consulting firm. I have a background in ... View profile
Job title - Senior Report Writer
I'm an academic by trade. I've travelled the well-trodden path of a young intellectual: exciting doctoral research, a slightly underwhelming post-doc and, along the way (and retrieving some of that earlier excitement), collaborating with ... View profile
Job title - Head of Global Research
As Head of EMEA Research, I connect with international schools, school groups, associations, investors and regulators across Europe, the Middle East and North Africa. I collect quantitative and qualitative data enabling the compilation of up to ... View profile
Job title - Data Researcher
Job title - Data Researcher
Before joining ISC Research, I worked as a Cabin Crew in Dubai for 8 years. I also have experience with job website, telecommunication, and at a publication company in the Philippines. I'm very happy to start my journey with ISC Research as ... View profile
Job title - Head of Finance
I started working as the Head of Finance for ISC Research in April 2020 and have really enjoyed learning more about International Schools. Prior to working for ISC Research I ran an Accountancy/Bookkeeping business with my husband Neil for ... View profile
Job title - Senior Data Researcher
My role within ISC Research involves collating school data and creating a comprehensive foundation of data to inform our report writers. My career has predominantly been within the airline industry and my past and current experience has ... View profile
Job title - Data Integrity Manager
I joined ISC Research in 2012 to lead the Reports Team. I switched to a data analysis role in 2017, then I was appointed as the ISC Research Data Integrity Manager in 2021. My main function is to ensure that the data in our reports, ... View profile
Job title - Head of Reports
I joined ISC Research in 2015 as part of the Reports Team and now lead that team; project managing the entire range of reports that ISC Research produces for our clients. This includes overseeing quality control, data verification, and product ... View profile
Job title - Report Writer
I joined ISC Research in 2015 as a data researcher, searching for first-hand information from schools and becoming very familiar with the information we keep and how we use it. In 2019 I moved onto the reports team, where I now analyse, ... View profile
Job title - Data Researcher
Before joining ISC Research, I worked for international schools in Qatar, mainly in admissions and administrative support. I also had experience working for an oil & gas company and an advertising company. I lived in Qatar for 11 years and ... View profile
Job title - Data Researcher
As a new addition to the Data Research Team, my task includes collecting and checking important information for the database. And before joining ISC Research, I worked as a School Administrator and Head Preschool Teacher for a private preschool ... View profile
Job title - China Research Coordinator
Prior to joining ISC Research, I worked for TMF group for 3 years as the office manager where I oversaw all the North China offices' administrative requirements and led a number of integration projects for company merger and acquisition. I also ... View profile
Job title - Data Researcher
Prior to joining ISC Research, my work experience was always administration based, with a significant proportion of this being in Human Resources although most recently working for Swindon Council updating data held by children's centres. I ... View profile
Job title - Research Manager - East Asia
As part of the Field Research team, I connect with school leaders and other stakeholders and collect key data and intelligence about the international schools market in East Asia. Before joining ISC Research, I trained and qualified as a ... View profile
Job title - East & South East Asia Coordinator
I was living in Bangkok, Thailand, when I joined ISC Research in 2013 as part of the Schools Team and Sales & Business Development Team. As a Coordinator, I mainly do Data collection and Researching, and I work closely with other teams ... View profile
Job title - Data Analyst
I joined ISC Research in 2017. Previously I worked at Flextronics International in Hungary as Business Analyst and Enterprise Resource Planning (ERP) support for nine years. I was responsible for maintaining the site's ERP system and I managed ... View profile
Job title - International School Research Assistant
I joined ISC Research in 2017 as a Data Researcher. I enjoy using my skills to contribute to the company's research and intelligence work. I hold a Master's degree in journalism and spent four exciting years working as a correspondent in a ... View profile
Job title - Data Researcher
I began working for ISC Research in 2019 as a data researcher. My role involves collecting data for ISC Online and keeping the calendar of events up to date. I am currently a university student and enjoy competing in triathlons. View profile
Job title - Research Coordinator
My name is Ghada Shaker. I am Egyptian and married with one daughter. I graduated with a Mass Communication degree and was able to work in many places and experience several fields. I worked in the hotel management field as the Food and ... View profile
Job title - Operations Director
I have over 20 years of customer service and operational leadership, both in the UK and Europe, and always with an international context. I've worked in the ISC Research Head Office since 2014, providing training and expertise on the ISC ... View profile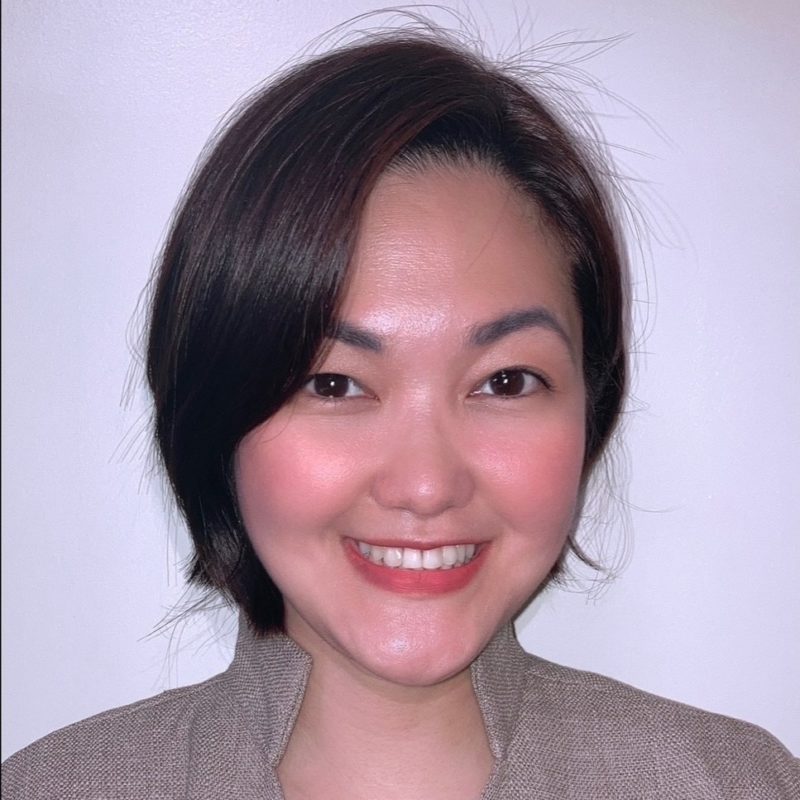 Job title - Research Manager - South East Asia
My career journey started in writing and shifted to education. Being an educator with specialization in early childhood education since 2009, my career led me to varied teaching opportunities in the Philippines and in Singapore. Prior to ... View profile
Feedback from our clients
Nord Anglia School Guangzhou, Panyu
"It certainly helps to contextualise the frame we are in right now and be alert to the pressures (and travesties) our education world is currently experiencing and will need to be aware of in the future changes that will impact on us and our communities"
Dr Richard Swann, International Principal
Nord Anglia School Guangzhou, Panyu
International Schools Services
"Everyone has been incredibly responsive and helpful when I have had questions. Additionally, customer follow-up is great!"
Dana Watts, Director of Research and Development
International Schools Services
NWEA
"Always available plus always willing to help and offer suggestions."
Shoshana Blauer Director, International Partners
NWEA
Discovery Education
"Always a great, responsive and friendly service."
Greg Martin, Director
Discovery Education
Mario Framework
"Addressed my core questions in a meaningful manner."
Philip Bowman, Founder
Mario Framework
Services tailored to your needs
For Schools
Whether you wish to grow your community, develop your peer network, keep informed of best teaching and learning practice, or refine your development strategy, we will adapt our data subscription services and market intelligence reports to your needs.
For Education Suppliers
Develop your marketing and business development strategy with reliable and trusted market data and intelligence to inform your segmentation, lead generation, content marketing, community and relationship building. 
For Educational Investors
Overcome the challenges faced in your search for a school partner. We will support you through every step of your selection process, providing you with historic and current market data and intelligence, as well as expert advice.
For Higher Education
Enhance your market knowledge to build strong relationships with international schools. Identify influential organisations and contacts to recruit good fit international students, in terms of language and independent learning skills and mobility aspirations.
We are dedicated and committed to supporting the broader international schools community by providing data, trends and intelligence. Since 1994, we have guided schools with their growth plans, informed investors on new school development, helped universities to engage with international schools, and advised education suppliers that are supporting the market.